Powerful and Analytical
Risk Assessment Judgments
Safe Hiring was established since 2005, Safe Hiring is worldwide foremost professional Background Screening company specialize to advise pre and post-Employment background screening services, corporate due diligence investigation services and complete range of business risk management solutions worldwide to enable employment hiring and verification needs with exceedingly advantages. We have over 17 + years' experience managing risks that could potentially harm your business or enterprise.
Years later Safehiring became a well-known and respected company with a staff of professionals. The company expanded their directions of services offered and now have a wide range of researches, analysis, producing new ideas, and resolving different business issues.
During their, work Safehiring has helped dozens of firms, companies, and private entrepreneurs to orient themselves in a complicated business world.


Our aim to provide sound advice with powerful and analytical risk assessment judgments for pre-employment background screening practice.

Our delighted to reflection of our long-term commitment and implementing customer quality management system on the international standard where we aim to achieve entire customer.

Fast and accurate report delivery is crucial to companies who respond to related Criminal & Civil Court record, Bankruptcy Check, Corporate Due-diligence Check and to companies who need to turn around bids and estimates quickly and efficiently.
Background Screening (EBS)
96 / 100 %
Customized background checks
80 / 100 %
Public Record Searches 
97 / 100 %
International Background Check
98 / 100 %
Enhanced Due Diligence
77 / 100 %
Document Process Server
66 / 100 %
Insurance Claim Frauds Investigation
69 / 100 %
Intellectual Property Rights
88 / 100 %
As of today's, fastest business competition every day around the world millions of international organizations searching to hire professional employment to increase business enhancement with the high growth rate. Safe hiring committed to helping your business with specializes procedure to elucidate issues related to corporate policies, strategies, investment, and human resources management through accurate, safe, legal and risk-free solutions to maintain corporate security.
Every organization depends on employee's to achieve the successfully highest business goal where employment recruitment procedure is a very sensitive procedure because one bad hiring decision lives anxiously loss and litigation cost. Safe hiring provides professional risk analytical management solutions by conducting enhance pre-employment background screening checks to verify complete criminal histories, conviction orders, civil judgments, sanctions listing to facilitate appropriate hiring decisions.
Pre-Employment background screenings is a very imperative method when an employer going to make a contract with the employee where Safe hiring institute for your business reputation and trust with delicate challenges to enable workplace risks and discover talent applicants before hiring.
The employment hiring decisions does not originate through job description analysis, general interview questionnaires and short of references checking. This is the responsibility of every organization's human resource department to conduct complete and accurate pre and post-employment background screenings to verify sensitive data and reduce bad hiring cost. Safe hiring employment verification will be conducted with law enforcement departments and certified worldwide authorities to get accurate information against applicants
Your suggestions are always appreciated
Safe Hiring worldwide. is committed to best practices and maintaining the highest standards of integrity and honesty. As part of that commitment, Safe Hiring worldwide. our employees will not engage in bribery or corruption in any form.
We are proud to be affiliated with the number of reputable national and international associations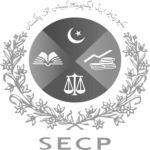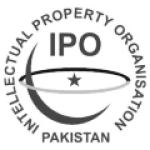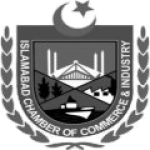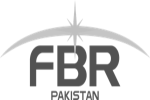 Discover The Hire Us For Protect You Business Difference.